Our tours offer one guide for one group. We want to take good care of each visitor in a small group.
The number of the people of each tour is minimum 2 people.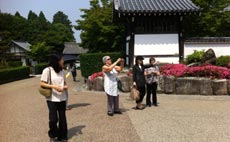 The applicable hotels to pick you up are limited. In other cases, we will meet at train station or landmark.
*The pick up hotels are located between Higashi-oji-dori and Nishi-oji-dori (to the east and west), and Marutamachi-dori and Hachijo-dori (to the north and south)
→[Click!] The pick up hotels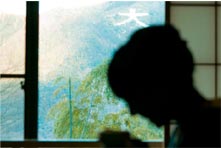 We have a variety of tours from famous sightseeing places such as Golden Pavilion, Kiyomizu temple, Zen gardens to hidden corners and spots in Kyoto including some cultural experiences and the like. You will be able to access to the various aspects of Japanese culture in our offering tours. Let's discover the true Kyoto!